Meet the Doctor
Thomas D. Kratzenberg, DMD, MAGD
Master of the Academy of General Dentistry
Dr. Kratzenberg graduated from the University of Pittsburgh School of Dental Medicine in 1991. He completes more than fifty hours of continuing education annually. He has been practicing in the area since 1994, and in the Irwin location since 2006. Dr. Kratzenberg is a member of the Academy of General Dentistry. He became a Fellow in June of 2013. and received his Mastership Award in July of 2017. He served on the board for the Pennsylvania Academy of General Dentistry, (PAGD) and was selected as one of America's Best Dentists.
Dr. Kratzenberg is married to Ann, and they have three children: Kate, Lauren, and Tommy. He enjoys waterskiing, snow skiing, golfing, and bowling, and is a member of St. Agnes Parish. His goals as a dentist include always providing the best possible dentistry to his patients. He treats everyone as if they are a family member.
I'm an MAGD dentist! What does that mean for you and your family?
MAGD stands for Master of the Academy of General Dentistry. Earning Mastership takes dedication to dental continuing education (CE) beyond graduation. Less than 2 percent of general dentists in the U.S. and Canada are AGD Masters. When you see a dentist with MAGD after their name, you can rest assured that they care about knowing the latest techniques and best practices in dentistry. AGD Masters practice these techniques in a classroom setting multiple times a year — not every dentist does this.
To become an AGD Master, a dentist must:
Complete over 1,100 credit hours of CE.
Earn 400 of those 1,100 credits in hands-on courses.
Pass an exam equal in difficulty to board certification exams.
---
Meet Our Team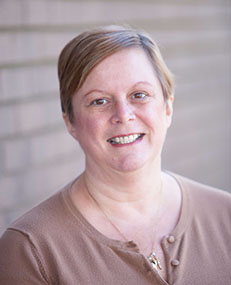 Tricia – Receptionist, Billing & Insurance Coordinator
Tricia joined Allegheny Dental Group in 2017 and graduated first in her class at the Education & Technology Institute in 1999 in health information technology. She enjoys working with the staff, even though she has only been here for a short time, and feels like she has worked with everyone for years. Tricia likes to make sure patients feel welcome when they are here for an appointment or calling for the first time. She tries to ease their fears and help them with any questions they have.
Tricia loves to travel, cook, and read. She is married to her husband, John. They have five children, one cat, and five grandchildren.
---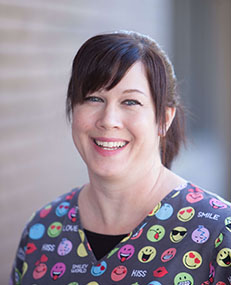 Jennifer – Dental Assistant
Jennifer has been with Allegheny Dental Group since March 2009, having graduated from Westmoreland County Community College, accredited through the Dental Assisting National Board. In the office, Jennifer likes how everyone works together. She likes to make our patients feel comfortable and not be fearful about their appointment.
Jennifer keeps our offices stocked and keeps track of lab cases. She assists the doctor and Lynn, our Expanded Functions Dental Assistant, and the hygienists by troubleshooting equipment problems. She is married to Harry and they have a daughter, Kennedy. She loves to read and spend time with her family.
---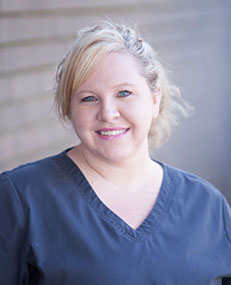 Lynn – Expanded Function Dental Assistant
Lynn graduated from Western School of Health and Business in 1994, and from WCCC in 2010. She has been a dental assistant for 23 years, and has been with Allegheny Dental Group for 14 years. She loves interacting with our patients and helping them feel comfortable, and has a deep passion for helping people regain their smile after they have been unable to smile for years.
Lynn has a 14-year old son. Outside of the office, she enjoys camping, quad riding, and spending time with her family.
---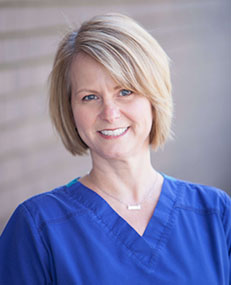 Tessie – Registered Dental Hygienist
Tessie joined our practice in October of 2008. She attended WCCC and graduated from their Dental Assisting program in 2000. Tessie then completed an associate degree in dental hygiene in 2002. In 2010, she became certified in dental anesthesia. She has participated in several professional organizations, including the Student American Dental Hygiene Association, of which she was president in 2001-2002. She loves that our team is like a family and that they have fun together both in and out of the office. She also enjoys the relationships that she has developed with her patients over the years.
Tessie has 1 daughter, Rachael, who recently graduated college. She has several pets, including a dog names Zoe, a cat named Sassy, and a skunk named Dottie. In her spare time she enjoys crafting, listening to music, going to concerts, and spending time with her friends and family.
---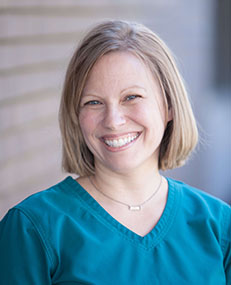 Jodi – Registered Dental Hygienist
Jodi has been with Allegheny Dental Group since 2014. She graduated from Westmoreland County Community College in 1997 with her Dental Assisting Diploma, and in 2002 she completed her Associates Degree in Applied Science of Dental Hygiene. She works hard to treat each patient as she would a member of her own family, and enjoys being part of a great team that works well together.
Jodi is married and has 4 children. Outside of the office, she enjoys spending time with her family, art, traveling, and roller skating.